"Successful Start-up Businesses" probably conjures a certain set of images – young, tech-savvy entrepreneurs innovating through cutting edge software or hardware.  The work is intense, but the dress code is casual and the work hours are flexible.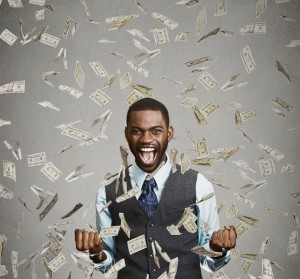 That may or may not be you.  However, the most successful start-up businesses didn't achieve greatness through luck or magic.  Let's take a look at two of the world's most-profitable start-ups and see what could translate to your business.
Uber: Love 'em or hate 'em, Uber's innovative service revolutionized the transportation industry.  The company fundraised over a million dollars in the year or so leading up to its release.  In the summer of 2011, it officially launched its mobile application.  As of late 2015, the company's estimated worth hovered around $62.5 billion.
Airbnb: Airbnb completely changed how travelers approach their accommodations.  Previously, travelers relied on expensive hotel rooms.  Now, they have the option of renting a room from a local for a (usually) far cheaper rate.  The site, which officially launched in 2008, now offers more than 1.5 million accommodations in 190 countries.  It is currently valued at more than $10 billion.
The purpose of this article is to discuss how these companies reached their current stature.  What did they have in common when they started out?  Let's look at some of the similarities:
Internet-Driven Technology:
Today, technology is king.  Simple apps and websites pop up seemingly overnight which change the way we live.
Original Idea:
These ideas also broaden the current possibilities.  In the past, it would've been extremely difficult to find a room for rent in a private resident.
Provides Value to Both Ends of the Spectrum:
Both Uber and Airbnb provide real value to individuals.  A 23-year old in Norway can rent out their spare bedroom to a backpacker hiking their way up the coastline.  The owner generates income, and the guest finds relatively cheap accommodations.
While this might not be your business model, there are, however, lessons you can take from Uber, Airbnb, and other successful startups.  You need two major things:
1.      Vision: Do some research.  Where are the gaps in your current market?  What product can you offer to fill those gaps?  How can you make it easily accessible to your target market?
2.      Careful planning: Once you've found that product, how do you develop it?  Look at your current situation.  Look at what you'll need to succeed.  From there, it's a matter of strategic planning and goal-setting.
If you haven't already done so, read our articles on the subject matter. Is Your Strategic Planning Process Designed to Inspire Growth? and Setting and Achieving Goals for Business.
In short, the most successful start-ups aren't accidents.  They know how their product fits into the market.  They develop it with great care through strategic planning and goal-setting.  Certainly, lots of start-up capital makes it easier (see: Uber).  However, Airbnb's humble beginnings involved 15 people working from Brian Chesky and Joe Gebbia's San Francisco loft apartment.  Whatever your current financial situation, you can succeed with the right product and the right strategy.
Let us help you develop your product or business strategy, contact us!  You can learn more about our chief strategist, Billie Attaway, Ph.D., on our About Us page.